What ELLE Editors Are Buying From Nordstrom's Anniversary Sale
3 min read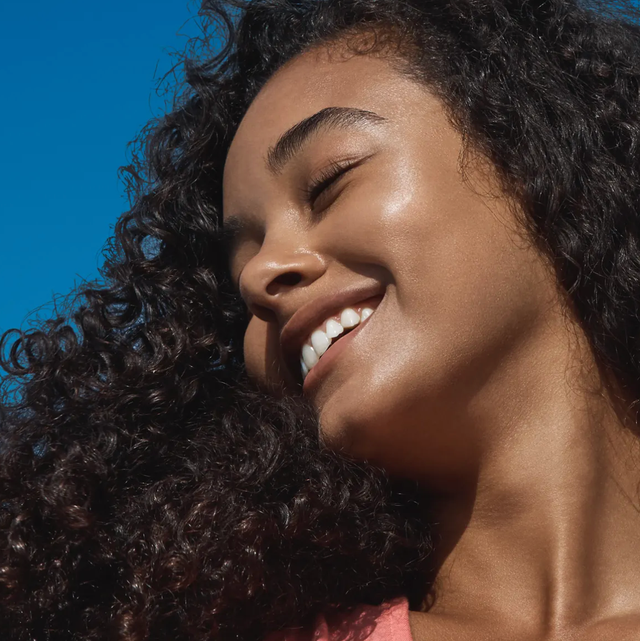 Supergoop
And now for some very happy Friday news. The Nordstrom Anniversary Sale is back this year—open to all card members on August 13 and the public on August 19—and it's really good. We're talking transform your entire beauty stash good. ELLE editors played favorites and picked some of the best beauty products to cop this sale season. If you're in the market for the perfect brow brush, the ultimate sunscreen (that doesn't leave a cast!), or a mirror to gaze at your beautiful self all day long in, you're in luck. Below, here's what we're adding to our carts STAT!
Advertisement – Continue Reading Below
1
The Stay in Place Brow Wiz
Diorshow Brow Styler
Dior
nordstrom.com
$29.00
"I've tried many brow pencils, and this is by far my favorite one. The formula isn't overly creamy but manages not to be stiff and dry either. Plus, it's easy to create hair-like strokes thanks to the super fine pencil. As a bonus, how could you not love its sleek packaging?"— Taylor Davis, ELLE Assistant Editor 
2
The Glam Squad in a Mirror
RIKI Skinny Lighted Mirror
RIKI LOVES RIKI
nordstrom.com
$130.00
"Hello to all the people who have considered buying a ring light for our Zoom-dominated lives. This mirror with a built-in ring light is what you actually need. Not only does it perfectly illuminate beauty tasks like shaping your eyebrows or creating a look that matches your makeup to your mask, it also comes with a phone attachment so you can use it for video calls or snapping a pic. The adjustable lights instantly make imperfections disappear and your eyes sparkle for meetings with your boss, virtual happy hours with friends, or even a Zoom date." — Margaux Anbouba, ELLE Associate Beauty Editor 
"Ditto, Margaux. I am also very obsessed with this mirror!" —Chloe Hall, ELLE.com Beauty Director

3
The Pillowcases Fit For Queens
Pure Silk Queen Pillowcase Duo
SLIP
nordstrom.com
$125.00
"After sleeping with a silk pillowcase for the first time a year ago, there was no way I could return to my former life of peasantry. I've since built a small collection of * affordable * silk/satin pillowcases (read: cheap two-packs from Amazon or Home Goods, but soft and buttery nonetheless). Now, it's time to graduate to the big guns, and Slip's cult-favorite silk pillowcases are as luxurious as it gets." — Nerisha Penrose, ELLE.com Associate Editor 
4
The Thicc Brow Maker
Brow Bae-sics Kit
ANASTASIA BEVERLY HILLS
nordstrom.com
$27.00
"I am nothing if I'm not my brows. The ABH Brow Wiz pencil is my one and only desert island product. She fluffs, she fills, and she always keeps me looking right. I love the dual end so I can go back and forth in my process: fluff, fill, repeat."— Chloe Hall, ELLE.com Beauty Director 
5
The Sunscreen Savior
Superscreen Daily Moisturizer SPF 40 Sunscreen Set
SUPERGOOP!
nordstrom.com
$39.00
"Quarantine whittled down my beauty ideology to the bare minimum. With summer underway and no social life in sight, I rarely use makeup and can finally focus on getting my skin in a good place. My supercharged routine has a serious relationship with SPF, and no one does it better than Supergoop. The fact that I can finally buy it in bulk makes this a no-brainer." — Justine Carreon, ELLE.com Senior Market Editor 
6
The Icy Girl Starter Kit
Maximizing Lip Care Set
DIOR
nordstrom.com
$68.00
"It's the summer of lip gloss. (Calling it now!) I've traded out my wine red and tangerine matte lippies for this Dior lip gloss. The key to the perfect shine is prepping your lips first. Dior's lip gloss look is lip care and that's why this kit is so helpful. The hydrating balm keeps my lips healthy and ready for glow. Saweetie, behold your impact."— Chloe Hall, ELLE.com Beauty Director 
This content is created and maintained by a third party, and imported onto this page to help users provide their email addresses. You may be able to find more information about this and similar content at piano.io
Advertisement – Continue Reading Below