The Best CBD Oil Products on the Market
5 min read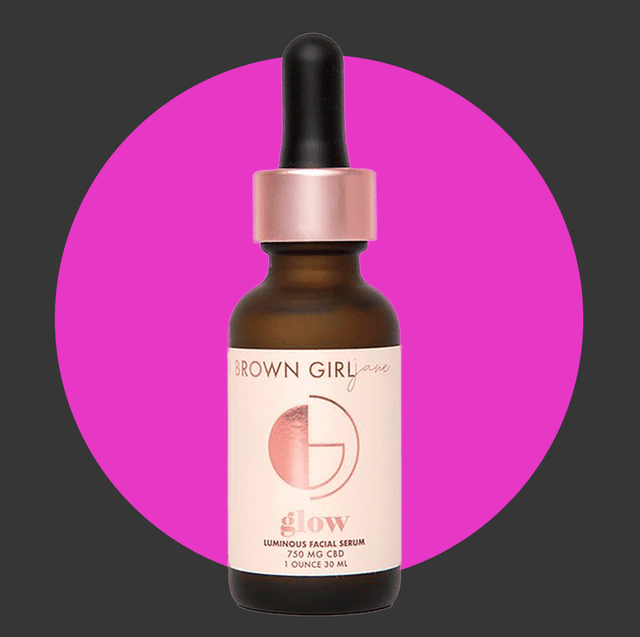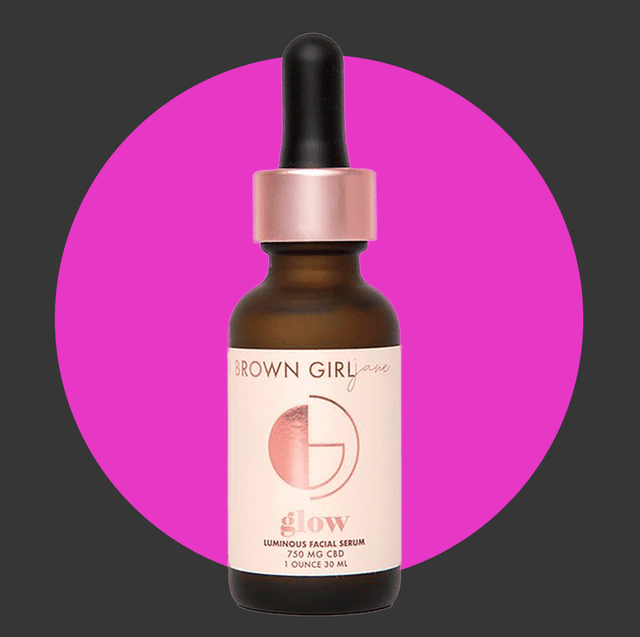 Courtesy
One in every three Americans has tried CBD (and 45% of current users have upped their usage since the start of the pandemic), but did you know that the way you're taking CBD—a tincture, gummy, body balm, gum, or even suppository—makes a huge difference in whether or not it's actually working?
While popping a gummy at the end of the day is a fun (and delicious!) way to work some CBD into your daily routine—studies show that only about 6% of the stress-reducing cannabinoids actually make it through your digestive system and into you endocannabinoid system. Instead, try one of these options from female-founded CBD brands.
Advertisement – Continue Reading Below
1
Gum
Favour
favourgum.com
$19.99
Mother-daughter duo Gigi and Jamie Grimstad and their family friend Margaret Luce all discovered the power of CBD in different ways, but when it came to finding something accessible and reliable they agreed that gum was the surprising solution. "Favour is non-intimidating for the first time user," Gigi says. "Chewing gum is something we've all done before, so it's an easy way for first-timers to try CBD. And for people who rely on it, you can just pull it out of your pocket whenever you need it." There's 10 mg of CBD in each cool mint-flavored gum tablet (and eight pieces of gum come in a pack) and it's absorbed through through the lining of your mouth much like a tincture—but instead of having to hold an oil underneath your tongue, you chew Favour just like you would any other piece of Orbit and reap the CBD benefits. Start out slow (a piece a day) and work your way up until you figure out the dose that's right for you.
2
GLOW Luminous Facial Serum
Brown Girl Jane
browngirljane.com
$68.00
Busy Wall Street trading executive Malaika Jones Kebede didn't have time for a back injury—and while searching for a holistic treatment, she realized CBD didn't only help ease her body pains, but also did wonders for her beauty routine. She founded Brown Girl Jane's line of accessible, effective, and beautiful products with her sister, Nia Jones, and Tai Beauchamp."I was struck by the absence of women of color in this industry," Kebede says. "We are mission-centric and rooted in sisterhood, so our goals are more comprehensive than many other brands. As a result, the unique value we provide has shone through, and we're beyond grateful that so many people have responded." They are using their platform to encourage shoppers to take the #BrownGirlSwap—and trade out five of their current beauty routine favorites with brands owned by Black women. One you should try? The brand's multi-tasking Glow Oil—made with only broad-spectrum CBD oil and Cannabis Sativa oil, it can be used in your skincare routine as a hydrator, but also under the tongue as a bliss-inducing tincture.
3
CBD Suppositories
Mello Bottoms
mellodaily.com
$54.00
Not necessarily for CBD first-timers, these knuckle-sized suppositories are both super potent and fast-acting. "Because the absorption method is so targeted, they hit in as little as 10 minutes," says Mello founder Boronia Fallshaw. "I recommend Mello Bottoms for both pain management, be it pain from endometriosis, vulvodynia, PIV, PCOS, menstrual cramps, IBS pain and more, and for arousal and intimacy." But they aren't just for localized pain—you'll feel the full body chill that you get with CBD products, too. There's 75 mg of full-spectrum CBD per suppository and 5 come in each cute, top shelf worthy holographic pouch. (Full guide on how to use it is on their site, too!)
4
Bath Bomb
Buena Botanicals
buenabotanicals.com
$13.50
It was a family history of high blood pressure, diabetes, and other medical conditions that led sisters Coral and Rah Hines to CBD. "We had heard whispers about CBD," Coral says. Rah's chance meeting with a hemp farmer and some gifted oil ("We were so amazed with how it helped us, specifically with our anxiety.") led to a lot of research and finally an ah-ha moment and Buena Botanicals was born. But the sisters quickly realized there weren't a lot of women like them in the industry. "Being a Black woman in CBD can be very frustrating," Coral says. "Social equity and decriminalizing cannabis use are very important issues that need to be addressed." Limited edition runs of Buena Botanical products give back to the community through organizations like Dream Defenders, which has programs dedicated to providing bail funds for people of color and anti-policing. The Florida-based company's offerings include a palm-sized bath bomb that's a super-relaxer: drop the fizzing treat in a steamy bath to spike it with 30 mg of organic, full spectrum CBD is absorbed through your skin while you're surrounded by an aromatherapeutic cloud of bergamot, lime, and ylang ylang.
5
Marvelous CBD Massage and Body Oil
Ellis Brooklyn
sephora.com
$30.00
The mostly-fragrance brand's first foray into CBD had to be thoughtful according to beauty journalist and the brand's founder Bee Shapiro. "Almost three years back I wrote a story on CBD and I got completely obsessed with the ingredient," she said via email. "What I saw was that most companies didn't know how to formulate with CBD. They just tried to load as many milligrams of CBD as possible, and the products tended to stink." Shapiro also liked the natural, grassy scent of full-spectrum CBD (called terpenes)—so when it came to formulating a body product, she didn't try to mask that scent, but instead chose to use other scents that complement it. The results are a clean, ultra-luxurious and soothing body and massage oil made with pine bark extract and sweet almond oil that leaves skin ultra-gleamy.
This content is created and maintained by a third party, and imported onto this page to help users provide their email addresses. You may be able to find more information about this and similar content at piano.io
Advertisement – Continue Reading Below