Best Fragrances for Every Summer Occasion
4 min read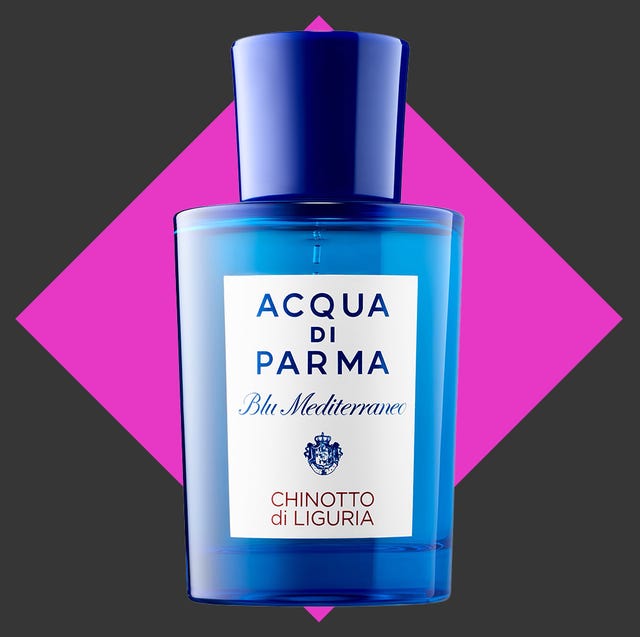 Acqua di Parma
The season of wearing less is almost upon us, which means it's time to push all your citrus, floral, and airy scents to the front of your vanity and spritz on a summer adventure. For the days you want to smell like a stroll through a botanical garden or like crisp, fresh linen sheets, shop the 20 best fragrances that fit every summer scenario.
1 of 20
For the Flower Connoisseur
Atelier des Fleurs Lavanda Eau de Parfum
Chloe
nordstrom.com
$250.00
Each scent in the collection was hand-picked by a master perfumers—literally. Inspired the delicate and light flower lavender, this scent smells as fresh as a new bouquet entering your home.
2 of 20
For the Candy Lover
Flora – Gorgeous Gardenia
Like sticky cotton candy at a local fair, this playful scent is built on a fruity cocktail of gardenia, red berries, and pear.
3 of 20
For the London Lover
Her Blossom Eau de Toilette
Picture yourself walking through London's Green Park, the smell of peonies and plum blossoms unfolding right under your nose. Burberry's Her Blossom allows you to relive that dream with each spray.
4 of 20
For the Audrey Hepburn of the Friend Group
Eau de Parfum Intense
Tiffany & Co.
nordstrom.com
$144.00
Like the fresh, classic predecessor sitting on every woman's vanity, but formulated with a more intense, powder soft scent for everyday wear. 
5 of 20
For the Aspiring French Girl
Mon Paris Intensément Eau de Parfum
Yves Saint Laurent
ulta.com
$76.00
If the passion, lust, and whirlwind of a summer romance in Paris was a bottle, it would be this. 
6 of 20
For the Fragrance Newbie
Flowerbomb Dew Eau de Parfum
Viktor&Rolf
sephora.com
$165.00
A scent that's equal parts airy and sweet but still mature. 
7 of 20
For A Beach Day in a Bottle
'REPLICA' Beach Walk
Maison Margiela
sephora.com
$30.00
This summery scent can be summed up in one comment from a customer: "It's the perfect blend of beachy air, with a hint of sunscreen (in a good way), and a hint of clean laundry." 
8 of 20
For the Wannabe Florist
Stem
Malin and Goetz
malinandgoetz.com
$95.00
Most floral fragrances focus on the flower itself. But this classic from Malin and Goetz is built on the lingering scent of the stem, plus a little hint of mandarin leaves, freesia greens, rose stems, and jasmine buds for added oomph.
9 of 20
For the Future Yacht Owners of the World
Rose of No Man's Land Eau de Parfum
Byredo
nordstrom.com
$180.00
Rose of No Man's Land is a bit spicier than most floral scents. You smell a hint of the Turkish rose petals, but it's the intoxicating blend of spicy pink pepper that warms you up. 
10 of 20
For No-Fuss Beauty
Queens & Monsters
Henry Rose
henryrose.com
$50.00
This genderless fragrance was created by actress Michelle Pfieffer, inspired by the cologne she used to steal from her father's collection. It's woody and fresh, and can carry you from the summer months to the dead of winter. 
11 of 20
For Nautical Adventures
Chinotto di Liguria
Acqua Di Parma
sephora.com
$180.00
The rich blue bottle alone evokes memories of seaside walks and crisp summer mornings. Spritz the exhilarating fragrance all over your body transports you to the coast of Italy.
12 of 20
For the Grown Woman
Cashmere Mist Eau de Parfum
Donna Karan
sephora.com
$30.00
With light florals like lily of the valley and jasmine combined with sandalwood, amber, and musk, the Cashmere Mist is the classic scent you reach for when you want to be taken seriously. 
13 of 20
For the Businesswoman
Pure Musc Eau de Parfum
Narciso Rodriguez
sephora.com
$65.00
If you want to smell like money, Narciso Ridriguez's Pure Music has you covered. The powdery floral scent connects with orange blossom for a feminine and sophisticated aroma that last forever.
14 of 20
For the Adventurer
Miu Miu Twist Eau de Parfum
Miu Miu
sephora.com
$30.00
Summer is all about fun, and Miu Miu's Twist perfume is just the scent to match your wildest adventures. It's fruity-floral scent is sure to garner compliments.
15 of 20
For the One Who Loves Luxury
La Panthère Eau de Parfum
Cartier
nordstrom.com
$99.00
This aromatic blend of gardenia, jasmine, and grapefruit is luxurious and classy—just like you.
16 of 20
For the One Who Studied Abroad in Italy
Magnolia Nobile
Acqua di Parma
sephora.com
$210.00
Magnolia Nobile opens with notes of bergamot, lemon and citron for a intoxicating scent that reminds of you Italy. 
17 of 20
For the Diptyque Candle Obsessive
Eau Capitale Eau de Parfum
Diptyque
saksfifthavenue.com
$180.00
Diptyque created a fragrance that perfectly epitomizes the City of Lights with a bright fragrance marries bergamot, patchouli, pink berries and rose. 
18 of 20
For the Birkin Bag of Perfumes
Un Jardin sur la Lagune Eau de Toilette
Hermes
nordstrom.com
$32.00
This soothing fragrance feels as relaxing as sitting out by a lush bed garden on a balmy summer evening with a glass of wine. 
19 of 20
For the Jetsetter
Lavender & Coriander Cologne
Jo Malone London
nordstrom.com
$72.00
Built on notes of coriander, English lavender and sage, this gem from Jo Malone will quickly become your signature scent. 
20 of 20
For the One Who Only Wears Designer
Rose Prick
Tom Ford
sephora.com
$860.00
Tom Ford's Rose Prick is mixed with sugar (Bulgarian rose), spice (Indonesian patchouli), and everything nice.
Advertisement – Continue Reading Below
This content is created and maintained by a third party, and imported onto this page to help users provide their email addresses. You may be able to find more information about this and similar content at piano.io
This commenting section is created and maintained by a third party, and imported onto this page. You may be able to find more information on their web site.